How to Pick an Affordable Printer that Best Fits Your Needs
Visit any electronics retailer and it's easy to lose yourself in a sea of printers. There are inkjet printers, laser printers, tiny photo printers, industrial-sized printers to all-in-one multifunction printers.
And let's not forget about the wide price ranges of printers — from slightly over a hundred to over a thousand dollars (or more).
Where do you begin to hunt for the right printer for your home, office or retail outlet?
In this article, we break down the different features and functions of a printer to help you find the best printer at the right price that suits your unique needs.
Why You Need an Affordable Printer
Getting a printer isn't just a one-off cost. Over time, there are additional costs involved as you need to constantly "feed" your printer with different consumables like paper, ink or toner, as well as electricity. Thus, you should consider your total lifetime cost when computing how much you need to spend on printing.
Here are some pointers to consider when searching for an affordable printer.
Cost of Printer — Long Term Considerations
It's prudent to consider the running costs of operating a printer, especially when your printing needs increase for work or for school.
Here are two ways costs can add up over the lifespan of a printer.
1. Printer Ink or Toner Price
Printer ink or toner is likely to be the highest running cost throughout your printer's life cycle. Most of us would assume that ink cartridges are reasonably priced for cheap inkjet printers, but this may not always be the case.
The first thing to consider is what type of printing you need—primarily black and white (monochrome) or colour printing? Colour ink or toner cartridges cost more than black ink or toner cartridges.
2. Printing Paper Costs
Different types of printing paper have different costs. Printing regular documents does not factor much into the overall cost, but if you need to print on special paper, like photos or art pieces, the cost of paper might go up.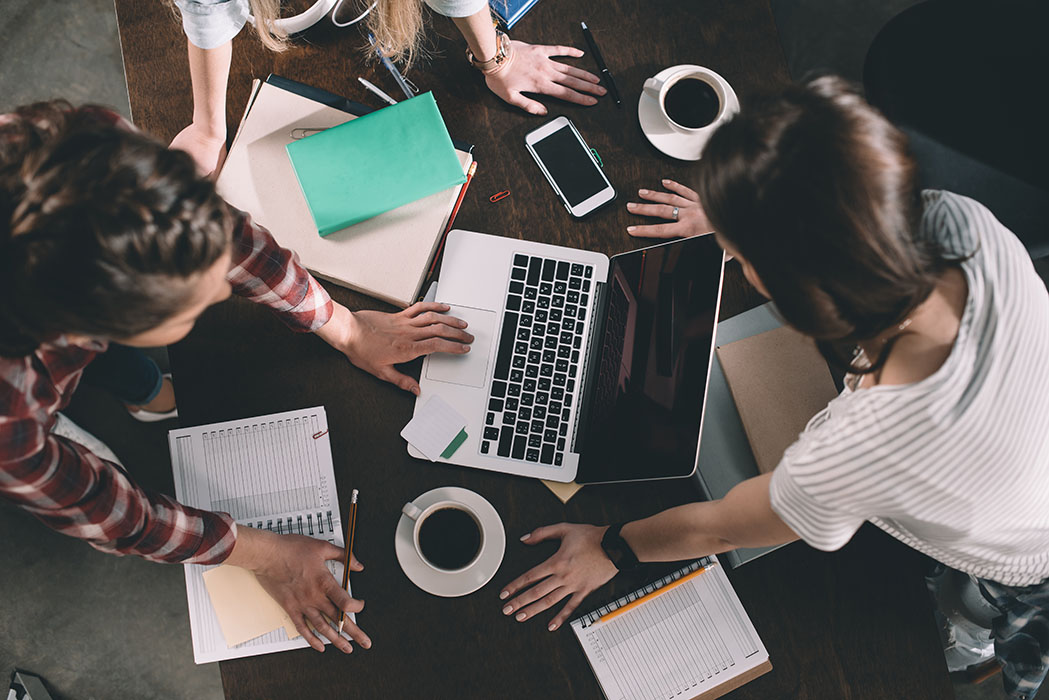 What Types of Printing Do You Need
Students and working professionals have varied printing needs. Understanding your printing needs would help you to decide which is the best printer for students, the office or home.
Laser or Inkjet Printer
Printers now offer many different features and functions.
First, you have to decide if you need an inkjet or laser printer. Inkjet printers are compact and versatile, capable of printing documents, great for colour image printing and producing high-quality photos. They often feature all-in-one capabilities with print, scan and fax functions.
Laser printers produce crisp and clean text, perfect if you need to print mostly documents with text. Laser printers are also better equipped to handle high volumes of printing.
Single Function or Multifunction Printers
Do you only need to print or would you also need to make copies, scan and fax? Regular or basic printers only have one function, which is to print. All-in-One printers further provide scanning, faxing and copying capabilities. If you need these additional features, the multi-function printers are cheaper than getting separate devices.
Choosing a Printer for Students
If you are a student or you have school-going children in your household, your printing needs are pretty straightforward—school assignments, projects, and reports, with mostly text and occasional colour graphics, charts, or photographs.
Tertiary students preparing for lengthy case studies, theses, or essays may need a sturdy printer to deliver heavy-duty printing.
Choosing a Printer for an Office
While we are moving towards a more paperless work environment, there are inevitably situations where printed materials are still needed. It could be sales reports or analytics reports, which may involve colour charts on statistics, or in some cases, presentation decks when clients are concerned.
After a sales pitch, you may wish to leave copies of your proposals in potential clients' hands. These printouts likely require high-quality colour printing to deliver crisp and sharp images.
Beyond that, photocopying and scanning are two well-used functions in the office, and having a one-stop machine that caters to a range of needs is an asset to any office.
Choosing a Printer for Your Home
Printing needs at home may differ from those in school or the office, unless you are studying or working from home.
Home printing can get a lot more enjoyable, like printing photos of your recent staycation to producing a fun family vacation photo album. Or you may wish to embark on a scrapbook project, where you'd need to print out images to decorate your scrapbook.
Suffice to say, if you are a student purely looking for printing large amounts of black and white text, laser printers might be the way to go.
If you require a printer for work and need heavy graphics for presentations, both colour laser and inkjet printers work for you.
Require a bit of both for your home? Then you'd need to get a printer that delivers the best of both worlds.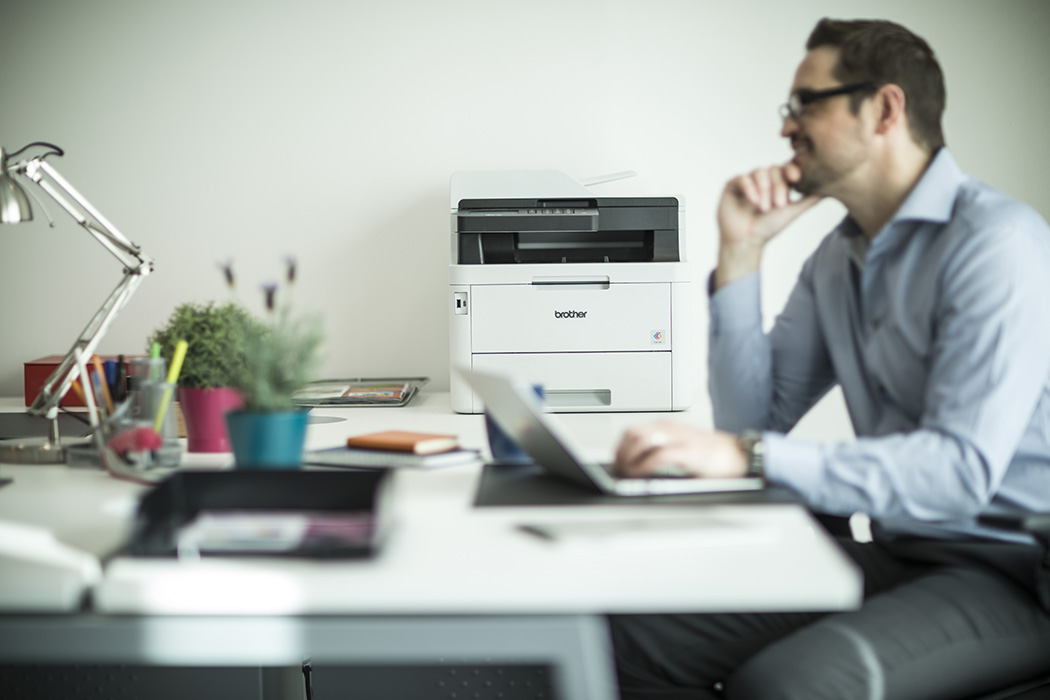 How to Share Printer with Multiple Users
Sharing a printer with multiple users is commonly seen at home or at your workplace. It's also one of the best ways to lower costs while still allowing everyone to access printing facilities. Printer sharing with different computers and laptops used to be a complicated process—thanks to wireless and remote access printers, the days of connecting unwieldy and ugly printer cables are mostly over.
For Windows users, go to the Control Panel and select Devices and Printers. Then select "Add a printer", where you will be asked to choose whether it's a wireless, networked or Bluetooth printer. Follow the instructions on your screen, and you will be on your way. Alternatively, download and install the driver for optimal printing performance.
For Mac users, it's equally simple. Download and install the driver, and go to System Preferences, then Print and Scan, and you'll be able to add the printer to your network. ​
Some printer models can be wirelessly connected with other electronic devices, such as your mobile phones or tablets. If you have images in your camera to print, transfer your pictures to your mobile device and send them to print, as long as you connect your printer to your mobile device. (Certain digital camera models even offer direct wireless connections to printers.) ​
The Best Affordable Printers for Students
If you are a student, teacher, or educational professional looking for the most affordable student-friendly printer for your needs, Brother has a handful of both laser and inkjet printers that tick the boxes on your requirements list.
Brother Laser Printers for Students
Monochrome Laser Printer
DCP-L2531DW (Multi-Function)
Print, Scan & Copy
Monochrome Laser Printer
Automatic 2-sided Printing
Wireless Networking
Print Quality: Up to 600 x 600 dpi, HQ1200 (Up to 2400 x 600 dpi), Up to 1200 x 1200 dpi
Size: 410 mm x 398.5 mm x 318.5 mm
HL-B2080DW (Single Function)
Monochrome Laser Printer
Automatic 2-sided Printing
Wireless Networking and NFC Connectivity
Print Quality: Up to 600 x 600 dpi, HQ1200 (Up to 2400 x 600 dpi), Up to 1200 x 1200 dpi
Size: 356 mm x 388 mm x 183 mm
Brother Inkjet Printers for Students
Print, Scan & Copy
Colour Inkjet Printer
Wireless and mobile printing
Print Quality: Up to 1,200 x 6,000 dpi
Size: 435 mm x 359 mm x 159 mm
The Best Affordable Printers for Offices
For working professionals in the office, factory, retail outlet or other workplaces, you'll need a printer that has multiple functions as well as colour printing capabilities to impress your clients with. Consider these recommendations from Brother.
Brother Inkjet Printer for Offices
Print, Scan, Copy & Fax
Colour Inkjet Printer
Automatic 2-sided Printing
Wired and Wireless Networking
Print Quality: Up to 1,200 x 6000 dpi
li>Size: 435 mm x 439 mm x 195 mm
The Best Affordable Printers for Homes
Finally, for your homes, you'll need either laser or inkjet printers that have a good balance between functions, speed, and flexibility. Do also consider the ability to print in colour—a must for those fun family projects!
Brother Laser Printer for Home
Print, Scan, Copy & Fax
Colour LED Printer
Automatic 2-sided Printing, Scanning, Copying and Faxing
Wireless Networking
Print Quality: Up to 600 x 600 dpi, 2,400 dpi (600 x 2400)
Size: 410 mm x 475 mm x 414 mm
Brother Inkjet Printer for Home
Print, Scan & Copy
Colour Inkjet Printer
Wireless and mobile printing
Print Quality: Windows: Up to 1,200 x 6,000 dpi
Size: 435 mm x 380 mm x 159 mm
With a clearer picture of your needs and what's available, you're now ready to find the best affordable printer for your unique uses!